Nature's Beauty Spotlight
Crafters create from the heart. Now you can create something beautiful and support an important cause with the newly released Nature's Beauty stamp set. Stampin' Up! will donate $3 of every sale to mental health charities. That's creativity that does the heart and mind good!
The Nature's Beauty stamp set features detailed sketches of forest animals and trees.  Whether you like simple stamping or want to step-up the style with stamped landscapes, watercoloring, and coloring techniques, you'll love what you can create with this truly special stamp set.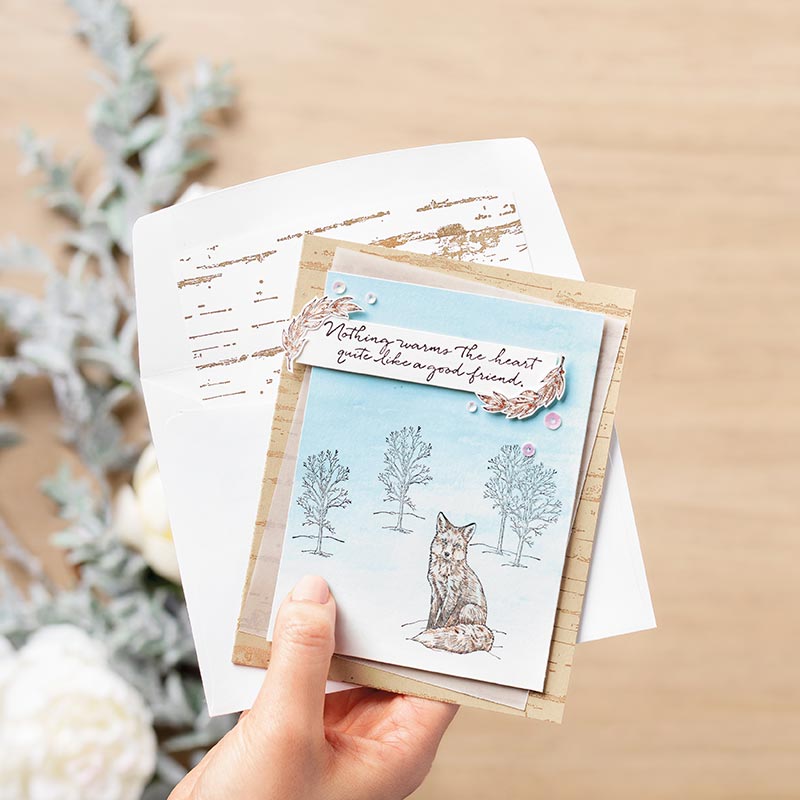 Start your creative nature walk with this card featuring a simple watercolor wash a touch of coloring.   Then let your imagination roam free! This stamp set makes a great gift – so double your gift giving power with a gift that also provides a charitable donation! 
This card is part of my Holiday Helper Series of E-mails and will be published in my next E-Newsletter on October 15, 2019.  Be sure to subscribe before then to receive completed step by step directions for this card. 
Want even more inspiration?
Join my Stamps to Die For Facebook Group.
I would be delighted to have you order from My Online Store.  
To earn Bonus Rewards use the Host Code
If you are reading this via an email, Click Here for the current CODE 
Hop on over to my Border Buddy Alison's Blog and check out what she has been up to this week!
Earn Bonus Rewards use the
April - May 2022 Current Host Code 67S27F6C/span>